EXHEAT Industrial Awarded New CU TR (EAC) Certification; Extends Coverage For FX/FXT Series and Other Heaters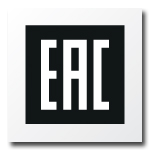 EXHEAT Industrial has announced today that it has successfully been awarded a new Custom Union Technical Regulation (CU TR) compliant EAC certificate, expanding its coverage over an increased range of product lines.
The new certificate, issued on 9 Oct 2018, indicates that the equipment listed within have been manufactured according to the requirements of the Custom Union (Russia, Kazakhstan, and Belarus), and are safe for operation in potentially explosive atmospheres.
FX/FXT Series Coverage
The new EAC certificate includes an extensive number of product models - most notably, the FX Enclosure Heaters and FXT Thermostats.
"At EXHEAT, we are constantly looking for ways to improve our range of product offerings for our customers. Our new FX/FXT series are designed in a diverse array of shape/size variations for cabinet and enclosure heating, and provides customers with an even greater selection of options to choose from" said Mr Robert Smithers, Group Chief Executive of the EXHEAT Group. "The FX/FXT series already have existing certification to ATEX/IECEx standards, and this additional CU TR approval proves that our products are competitive enough to enter the Russia/CIS market."
Increased Product Compliance
The latest certification covers over 28 product models - more than twice the number of products listed in the old certification - and includes the following:
Enclosure Heaters: HEF, FX, FXE, FWD/FWD-T, FLR, FUH, FCR, MFH "The Bulldog", LFH
Immersion Heaters: RFA
Thermostats: AFT, HFT, FXT/D/M
Enclosures: MX, HIH